Translation agency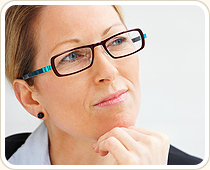 Our translation agency excels in speed.
We provide translations, proofreading and procurement of interpretation and interpreting services within express deadlines. We provide short translations usually on the same day at no extra charge!
We offer translation services and translations into several languages. Order your proofreading or translation with the leader of the Czech market. Act prudently and prefer quality and speed. Talk to us! The price of our translations is one of the lowest on the market. The price for translations starts already at CZK 190.
Order a translation or proofreading
The advantages of our translation agency
language and translation services at the lowest prices
translations and proofreading are completed within express deadlines
translations up to 3 standard pages are performed on the same day
translation quality is guaranteed by a native speaker
translations of specialist and technical texts at no extra charge
we deliver translations and proofreading online, on a data carrier or by mail
Translations – what we translate most often
We provide translations of general, technical and legal texts. We also offer certified translations - officially certified translations provided with a round stamp. Above all, we concentrate on the translation of texts with the technical focus on website translations and all types of online translations.
Favourable translation services for students

we support education
We offer favourable student discounts
we help students and translate for them
support us on Facebook and help us to highlight our translation agency so that students know about us and we are able to help them.

Favourable translation services for regular customers

we are among the cheapest translation agencies in the Czech Republic
we offer long-term favourable discounts on translations into English, German and Czech - only CZK 270 / SP
we offer even lower and competitive prices to our regular customers.
Quick Contacts
Quick contacts for your questions and orders: