Certified translations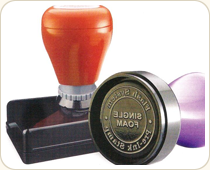 Certified translations are also called official translations, court translations or translations with a round stamp.
We provide certified translations in the following languages: English, German, Russian, Ukrainian and French.
Official translations are often required by authorities, courts and other institutions to demonstrate the accuracy of the translation. This is the official confirmation that the translation literally agrees with the original or its notarised copy. Court or official translations are carried out by an experienced translator who has experience of at least five years in the field and was appointed by the court to perform legal translations.
Certified translations in practice
This type of document is such that the provided original document is an integral part of the legal translation and cannot be separated from the translation in any way. In the final stage, the original document is attached to the translation by the so-called seal and provided with an official clause the round stamp is affixed to as well.
Therefore, we recommend that you obtain a notarised copy before providing the original document and submit only that one for translation.
You can deliver original documents or certified copies to us in person, by mail or e-mail. We will send back the completed, certified translations to your address.
! To speed up both the calculations and the legal translation, you can send us a scanned copy of the original !
I want to order a legal translation
It is possible via e-mail info@prekladyihned.cz, or the order form.
Certified translations are often required for these types of documents:
school reports
diplomas
certificates
birth certificates
marriage certificates
death certificates
divorce decrees
inheritance documents
Wills
contracts
court decisions
notarial records
clearance certificates
extracts from the Commercial Register
Trade Licences
tax returns
Certified translators and interpreters
If you need to draw up a legal translation, you can have it translated by a sworn translator. The law provides only for court interpreters, but a court interpreter in this context performs activities as both a court interpreter and a court translator. It is worth noting that certified translations are much more common than court interpreting from the viewpoint of practice. It is far more accurate to speak about court translators rather than interpreters.
Prices for certified translations
Certified translations English, German and Czech CZK 390 / SP
See the complete price list of our services.
We charge an extra fee of CZK 100 for the delivery of a legal translation by registered mail.
Quick Contacts
Quick contacts for your questions and orders: